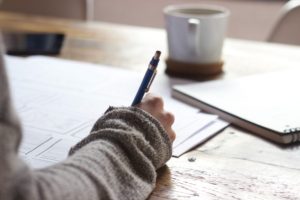 If a person owns a web portal that tends to provide services as well as products to the clients, then it is essential to focus upon web content management. It is because professional content writers make it easy for the customers to understand the features & benefits of the products as well as the services so that they can feel delightful by making an appropriate choice. Website content writing services not only increase the visitors, but it even helps in giving a professional look to your online store.
3 Reasons why a website needs to opt for web content development-
A creative content writer makes sure to secure the confidence of the customers by making it easy for them to understand that they can rely upon the website completely. Professional content with historical reports & industry stats develops the faith as well as large degree of trustworthiness in an organization without any hassle.
The content writing agencies make sure to provide appropriate & relevant information with regards to the products & services so that the customers can opt for the right product. Moreover, with the help of content writing services you can also work towards search engine optimization for your website or online store.
Best reason to work towards web content management is that it is the easiest & the most required way to retain your website visitors in order to boost online sales without any hassle. It also helps in giving n number of suggestions to the customers so that the person can choose a reliable product according to his or her requirement. This helps all the companies to reach their desired goals easily.
Before you hire a content writing agency for your company, make sure that they have enough expertise and experience in the same field so that they can understand the requirements of the target audience & present the product features in such a way that the customers are convinced. Providing all the required information on your website in the form of web content will also help in reducing the requests received by your customer service representatives, which in turn would reduce the huge costs incurred in maintaining the customer support department. Outsourcing the content writing services to get the best writers who are knowledgeable and have excellent communication skills can help you get relieved from the hassles of web content management & focus upon the other strategies for further development. The first & the foremost requirement for hiring a content writer is the need to understand your target audience & document information covering all the essential details as might be required by the website visitors.
One of the most important qualities of a technical content writer is to attain honesty as everybody admires transparency which helps in fostering a trustworthy relationship between your company and its clients. As a result, if your customers feel like you are always honest with them, they will always prefer to use your services & purchase your products.
Words that will Advertise, Promote and Sell for You!